Harnessing the Power of the One Thing:
Motivating Your Child in Martial Arts & Beyond
As parents and instructors at Vision Martial Arts in Patchogue, we understand the challenges of keeping children motivated, especially after a long day filled with schoolwork and activities. It's a common scenario – how do you get your child to channel their energy into honing a skill, whether it's martial arts or even homework?
Here, we share a method we've found incredibly effective. This approach not only boosts motivation but also teaches kids the value of setting and working towards long-term goals. We call it the "One Thing" strategy, and it's about creating positive emotional connections between future success and immediate actions.
Step 1: Identifying the "ONE" Key Goal in Martial Arts
When it comes to nurturing a child's passion for martial arts or any discipline, the key lies in understanding what drives them at their core. At Patchogue's Vision Martial Arts, we've discovered that honing in on one significant goal can make all the difference. This step isn't just about setting a target; it's about unlocking a deeper layer of motivation that resonates with your child on a personal level.
The Importance of Singular Focus
In a world brimming with distractions and multiple aspirations, the power of focusing on one specific goal is immense. It helps in clearing the mental clutter, allowing both the child and the instructor to channel efforts and resources towards a singular, well-defined objective. This focus not only simplifies the process but also amplifies the intensity and quality of effort put into achieving that goal.
How to Prompt Your Child
Finding this one significant goal can be a journey in itself. Start by asking your child open-ended questions about their martial arts experience. This could include:
What aspect of martial arts do you enjoy the most?
If you could achieve anything in martial arts, what would it be?
How do you see yourself in your martial arts journey a year from now?
Guiding Them to Meaningful Answers
Children, especially in the 5 to 9 age range, might initially respond with surface-level answers like wanting to have fun or enjoying time with friends. While these are valid, guide them gently towards identifying a goal that's more intrinsic and personally fulfilling. This could be achieving a new belt, mastering a particular technique, or even overcoming a specific challenge.
For instance, if a child says they enjoy being with friends, probe deeper. Ask what about being with friends makes them happy – is it the teamwork, the shared learning experience, or the camaraderie? Such questions help them reflect and possibly realize that their true goal might be to excel in a team environment or to become a supportive peer.
Why One Goal Matters
The significance of zeroing in on one goal is backed by both psychological principles and educational science. It aligns with the concept of 'single-tasking', which has been shown to improve concentration and yield better results. By focusing on one goal, children learn the value of dedication and depth over breadth. It teaches them the important life skill of prioritizing, which is essential for success in any field.
Creating a Vision
Encourage your child to visualize achieving this goal. Visualization is a powerful tool used by athletes and professionals worldwide. It involves picturing the successful completion of the goal in one's mind, which acts as a subconscious motivator. For a child in martial arts, this could mean visualizing themselves performing a flawless routine or wearing the next belt. This mental image serves as a constant source of motivation.
The first step in our journey at Vision Martial Arts is about helping each child find their 'why'. It's about digging deeper to discover what truly motivates them, setting them on a path not just to achieve a goal in martial arts, but to understand the fundamental process of goal-setting – a skill that will serve them for life.
Step 2: Connecting Emotionally to the Goal
The journey to mastering martial arts at Vision Martial Arts in Patchogue is more than a physical endeavor; it's a deeply emotional and psychological process. Step 2 of our approach focuses on creating a powerful emotional connection between a child's future goal and their present actions. This connection is pivotal in driving motivation and sustaining long-term commitment.
The Role of Positive Emotion in Goal Attainment
When a child emotionally connects with their goal, it creates what psychologists call an 'emotional anchor'. This anchor is a psychological link between the emotion a child anticipates feeling upon achieving their goal and the goal itself. For example, if a child's goal is to earn a new belt, the joy, pride, and sense of accomplishment they envision are powerful motivators.
Research in cognitive neurology and child development shows that positive emotions can significantly enhance a child's ability to learn and retain new information. When children are emotionally engaged, their brains are more receptive to acquiring skills, which in martial arts translates to better grasping techniques, strategies, and discipline.
Creating Emotional Anchors
To establish this emotional anchor, ask your child to describe how they will feel once they reach their goal. Encourage them to be as vivid and detailed as possible. For instance, "How will you feel when you master that kick?" or "Imagine the day you receive your next belt; what emotions will you experience?"
This exercise does more than just create a fleeting moment of joy; it plants a seed of anticipation and excitement that continually motivates them. Each time they train or practice, this positive emotional state is subtly reinforced, making the journey as rewarding as the destination.
Utilizing Emotional Anchors in Future Reminders
Once this emotional anchor is set, it can be used as a motivational tool. When your child faces challenges or feels less inclined to practice, remind them of the feelings they associated with their goal. For example, "Remember how excited you felt about mastering that technique? Let's work towards that feeling today."
This strategy aligns with principles from both child psychology and developmental neuroscience. Children, especially in their formative years, respond profoundly to emotional stimuli. By consistently linking their efforts to positive emotions, you're not just keeping them engaged in martial arts; you're also teaching them a valuable life skill: the ability to self-motivate through visualization and emotional alignment.
to summarize, Step 2 of our program at Vision Martial Arts is about harnessing the power of positive emotions to fuel a child's journey toward their goals. It's about embedding a sense of joy, pride, and anticipation in their martial arts practice, making every session a step towards not just achieving a goal, but also experiencing a fulfilling emotional journey.
Step 3: From Vision To Action
At Vision Martial Arts in Patchogue, our ultimate aim is to guide students not only in mastering martial arts but also in mastering the art of goal setting and achievement. Step 3 of our approach encapsulates this by focusing on reverse-engineering goals – breaking down a grand vision into achievable, actionable steps. This process is crucial, especially for children, as it helps them navigate through feelings of being overwhelmed and maintains their positivity and realism.
Reverse-Engineering Goals: From Vision to Immediate Action
The concept of reverse-engineering in goal-setting starts with the end goal and works backward to the present moment. For a child in martial arts, the ultimate goal might be to achieve a black belt. To get there, we break it down into smaller goals like mastering specific techniques or earning the next belt. From these smaller goals, we identify actionable items, such as perfecting a particular form or increasing practice time. Finally, we arrive at an immediately achievable task – something they can do right here, right now.
This process makes a large, perhaps intimidating, goal seem more approachable and manageable. It provides a clear roadmap for the child to follow, boosting their confidence and sense of control over their progress.
Guiding Children Through Overwhelm
It's natural for children to feel overwhelmed when faced with a big goal. Here, SMART (Specific, Measurable, Achievable, Relevant, Time-bound) goals become an invaluable tool. Parents can help their children set SMART goals by asking questions like:
What specific skill do you want to improve this week?
How will we know when you've achieved it?
Is this goal realistic for your current level?
Why is this goal important for your overall progress in martial arts?
What's the timeframe for achieving this smaller goal?
By setting SMART goals, children learn to focus on what's achievable right now, reducing feelings of overwhelm and keeping them engaged and motivated.
Maintaining Positivity and Realism
The journey in martial arts, like any other skill, is filled with ups and downs. It's crucial for children to stay positive yet realistic about their progress. Parents can play a key role here by celebrating small victories, providing constructive feedback, and reminding children that setbacks are part of the learning process. Encourage them to view challenges as opportunities to grow rather than obstacles.
In essence, Step 3 in our program at Vision Martial Arts is about empowering children with the skills to turn their goals into tangible actions. By teaching them to break down their objectives, deal with challenges positively, and set realistic and achievable targets, we're equipping them with life skills that extend well beyond the dojo. It's about nurturing a mindset that views goal achievement as a journey of consistent effort, resilience, and incremental success.
The "One Thing" Summary
The "One Thing" concept at Vision Martial Arts in Patchogue is more than just a technique for martial arts training; it's a holistic approach that can be applied to various aspects of a child's life, including academics and personal growth. By identifying a singular, meaningful goal, connecting it emotionally, and then breaking it down into achievable actions, children learn the art of focused progress and the joy of accomplishment.
These steps, though rooted in martial arts, are incredibly versatile. At home, parents can use this same method to guide their children through academic challenges like homework or test preparation. Start by asking what the one thing they wish to excel in for a particular subject is. Help them visualize the success and satisfaction of achieving that goal, and then work backwards to determine the immediate steps they can take. This could be completing a set of math problems daily or reading a chapter of a textbook.
Remember, the essence of the "One Thing" is about more than just achieving goals; it's about instilling a mindset of perseverance, clarity, and self-motivation. It's a way for children to learn that big achievements stem from small, consistent efforts. As they apply this approach to various areas of their life, they build a strong foundation of skills that will benefit them far beyond their years in school or in the dojo.
We encourage parents to try this approach with their children, whether it's in their martial arts practice, their schoolwork, or even their personal hobbies and interests. Watch as they learn to tackle tasks with a newfound focus and enthusiasm, steadily making their way toward their aspirations, one step at a time.
---
To start your child's martial arts journey, click the button below to schedule a free SKILLZ placement evaluation:
Vision Martial Arts
218 Medford Ave
Patchogue, NY 11772
631-707-5610
---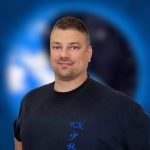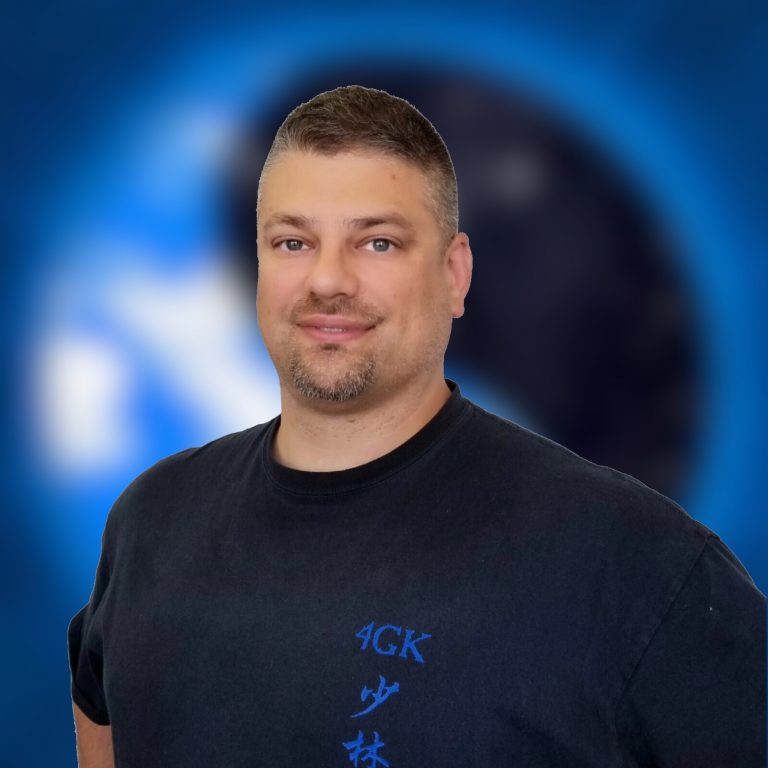 Author: Michael A Evans
Michael's journey in martial arts began in 1985, and he now proudly holds a 6th-degree black sash, mentored by Moises Arocho. As the founder of Vision Martial Arts in Patchogue, NY, he not only offers robust martial arts training for adults but is also deeply committed to childhood development. Through martial arts and various movement techniques, he empowers kids and adults to realize their potential and shine. Beyond the martial world, Michael wears the hat of an editor for Onward Science, and collaborates on the enchanting "Little Laurie Science Stories" book series and the Ninja Née Science Education Program. Educated at the NY College of Health Professions, he brings therapeutic relief to many as the lead massage therapist at Massage LI.