During the 1990-91 school year, I had the privilege of spending a year as a Rotary Exchange student in Samsun, Turkey. My time spent there is still written clearly in my mind's eye, and many of the things I experienced while learning to be both an American ambassador and a local Turkish boy were very formative.
One lesson, however, stuck with me and has not only gotten me through some tough times but has led to some interesting adventures. This lesson can be summed up in the axiom, "Çivi çiviyi çeker," which translates as "Nail pulls nail." I learned this phrase in the very literal heat of the moment, and fortunately, the memory of that moment is much more fondly remembered than it was experienced.
Turkish food, to this day, is one of my guilty pleasures. I could eat Turkish food every single day of the week. While I lived in Samsun and traveled to the surrounding areas, I was exposed to the many wonderful flavors, aromas, and textures of Turkish cuisine, each more glorious than the last. From lahmacun to Turkish ice cream, chicken breast pudding to Turkish tea, and everything in between, I was in gastronomic heaven. (On a side note, while in Turkey I also had my first exposure to Tae Kwon Do and played around with various grappling arts, for which the Turks are famously prodigious.)
One item, however, was to prove too much for me to handle: the Turkish peppers.
As it turns out, there are two varieties of Turkish pepper, sweet and hot, but I have never yet learned how to distinguish between them, other than to bite them. Part of my responsibility as a Rotary exchange student was to travel and get to know the people while serving as an example of the friendly American.
On one such tour, I was a guest at a dinner party. Upon seeing my love of their culinary offerings, one of the other guests offered me some of the peppers from his garden. It being rude to have said no, I heartily bit into the first bright green fruit of death.
The pain that engulfed my mouth, lips, throat, and assorted mucous membranes still sends a paradoxical shiver down my spine. Upon seeing my discomfort, my host said the only cure for the pain was "Çivi çiviyi çeker." At this point, my understanding of the Turkish language was rudimentary at best, and I understood only that he had a cure for the burn. I took what I assumed was the sweet pepper he offered and crammed it into my inflamed mouth. No sooner had I taken a bite than I realized that this pepper was even hotter! Nail pulls nail, only something worse than the original pain can help us forget that pain.
I spent much of the next hour in the restroom, with my tongue held firmly under the faucet, the cooling water helping to mask, if not remove the pain.  My host and I shared a good laugh afterward, and become quite good friends for the remainder of the party.
So, how does this moment of lingual distress translate to a life-altering outlook?
We can look at our own lives and realize that we have many painful moments. Often, to ease our pain, we resort to more pleasurable, even hedonistic endeavors that mask the negativity of specific experiences and emotions. But this does not remove the pain; it only makes us forget it for a time, and often ends up being more self-destructive than anything.
As the Buddha has said, life is suffering. In order to remove that suffering, we should not mask it, but we must cut our attachment to it.
As it turns out, one way we can accomplish this is to find even worse suffering. At first, this may seem ludicrous; why would we want to add to our pain? This is a selfish question. We are not the center of creation; we are but a small minuscule piece of the greater whole that constitutes Life (notice the capitalization). We must relinquish our attachment to ourselves and look more broadly.
So, let it be a given that in searching for greater pain, we must seek not within, but without. If you have a home, a job, decent health, a few bucks in your pocket, you are easily within the top 1% of the world's wealthiest people. (Check out the Global Rich List to see where you fall). There are those around us who live in poverty, who have no healthcare, who live with mental and physical injuries (especially during our age of global warfare, traumatic brain injury, and PTSD). Some have had their hearts broken or their spirits shattered. There are survivors of abuse, and people who have just fallen into a short period of ill-fortune. There is always someone worse off than we are. Seeing them, however, is not enough. We must experience their pain if we are to forget our own.
In turning to compassion, we learn how to empathize with another living being. We do not just see their burden; we share it. We take a moment to realize that we are not victims of our own suffering, but heroes to those who need help. Many hands make light work, and by sharing the pains of another, even if just by giving a sincere smile to the homeless guy on the street corner, we make the load lighter for those around us. And when we can see a positive transformation in the life of another, we are more easily able to realize that not only was our pain not so bad to begin with, but that there is truly hope that the suffering — our suffering — can be removed once we remove our attachment to it.
No pain is so great that there is not a greater pain to be found. "Çivi çiviyi çeker." It is "the hair of the dog," it is "there but for the grace of God go I," it is a reminder that all things considered, things really aren't as bad as we thought after all.
And now that we have taken the opportunity to open our eyes and hearts to those around us, let us, as the Turks do, share some tea as I leave you with this last bit of wisdom gleaned during my time in the Levant. It is a piece of a poem by philosopher and poet Yunus Emre, and I apologize in advance for my rough translation as it has been many years since I have spoken Turkish:
Gelin tanış olalım
İşi kolay kılalım
Sevelim sevilelim
Dünya kimseye kalmaz!
Come, let us get acquainted
Let us do business easily
Let us love and be loved
The world remains to no one!
Be well, friends, and may your peppers be ever sweet, your tea fresh, and your lessons easily learned.
---
4GK Martial Arts
380 East Main St
Patchogue, NY 11772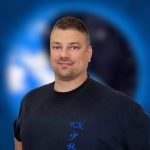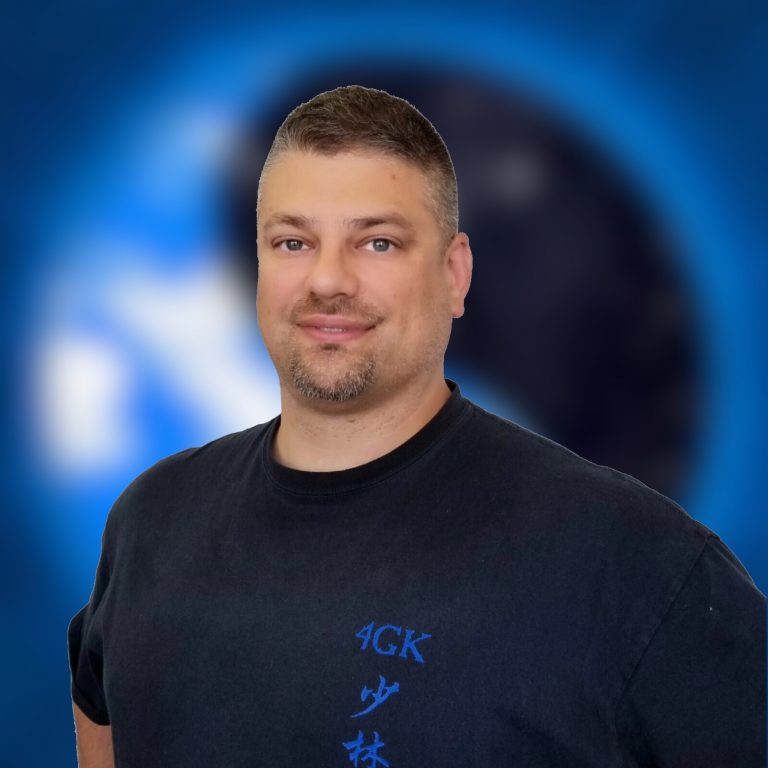 Author: Michael A Evans
Michael is a 6th-degree black sash under his teacher, Moises Arocho, and has been training in martial arts since 1985. Michael has a degree in Massage Therapy from NY College of Health Professions. He is the co-owner of 4GK Martial Arts in Patchogue, NY, and Skillz of Patchogue, a childhood development facility using martial arts and other movement modalities as the vehicle for kids' growth and success.  Michael is also a Science Communicator with Onward Science and a collaborator on the Little Laurie and Ninja Née book series.