Fostering Resilience in Young Martial Artists:
A Parent's Guide
As parents and instructors at Vision Martial Arts in Patchogue, we witness daily the joy and pride children experience when they master a new martial arts form or skill. But, as in any journey, challenges are inevitable. It's crucial to remember that facing and overcoming these obstacles is integral to growth, particularly in martial arts.
If you are never challenged then either you aren't working hard enough, or you're not growing. Both of those are opposite concepts in relation to martial arts. From rank to rank, everything gets harder because being a Martial Artist is about growth and being better than you were the day before.
Fun Fact: Getting 1% better every day makes you 3778% better by the end of the year!
As adults, we understand this but for children, this can be a little more difficult for them to wrap their heads around. Here, we share four effective strategies to help you support your child through these challenges, fostering resilience and a positive mindset.
1) How does this make you feel?
Navigating a child's emotional landscape, especially in the face of challenges, requires a thoughtful, empathetic approach. At Vision Martial Arts in Patchogue, we believe that the journey begins with the parent becoming a regulated figure themselves. Being emotionally regulated means you are in a calm, composed state, able to guide your child through their emotional turbulence effectively. This practice aligns with the principles of gentle parenting and is supported by insights from child development, psychology, and cognitive neuroscience.
The Role of the Regulated Parent
Before addressing your child's emotions, it's crucial to assess your own emotional state. Children, with their innate ability to pick up cues from their environment, often mirror the emotional state of their caregivers. If you approach them while you're stressed or agitated, it's likely to escalate their emotional response. A regulated parent provides a sense of security and calm, making it easier for the child to open up and process their emotions.
Helping Children Identify and Label Emotions
One of the first steps in emotional regulation is helping children understand and articulate what they are feeling. This process involves more than just naming the emotions; it's about validating and normalizing them. For instance, saying something like, "It seems like you're feeling upset because you couldn't master the kick today. Is that right?" allows the child to confirm or correct your observation. This dialogue helps them become more aware of their emotional state and understand that it's okay to feel this way.
Using gentle, open-ended questions encourages children to explore their emotions further. Ask them to describe how they feel and why they think they feel that way. This exploration is not about finding immediate solutions but about acknowledging and understanding their emotions.
Phrases That Facilitate Emotional Regulation
In your interactions, use phrases that are both inquisitive and supportive. For example:
"You seem really frustrated with this move. Do you want to talk about it?"
"I notice you're really quiet. Are you feeling okay about class today?"
These phrases show that you're observing, you care, and you're there to support, not to judge or reprimand. It's crucial to create an atmosphere where children feel safe expressing their emotions, knowing they will be met with understanding and not dismissal.
The Power of Acknowledgment and Correction
Allowing children to correct your assumptions about their feelings empowers them. It gives them a voice in their emotional world and teaches them that their feelings are important and valued. This practice is not only about emotional intelligence but also about building trust and reinforcing the parent-child bond.
Helping children navigate their emotions, especially in challenging situations like mastering a new skill in martial arts, requires a blend of empathy, patience, and active listening. By becoming a regulated parent, helping your child identify and articulate their emotions, and using supportive communication techniques, you're laying the foundation for healthy emotional development. This approach doesn't just address the immediate challenge; it equips children with skills that will serve them throughout their lives, both in and outside the dojo.
2) Hug it out
In the realm of child development and psychology, the impact of physical reassurance – such as hugs or other comforting touches – is profound.  Physical contact prompts the body to secrete oxytocin, a powerful "feel-good" chemical that stimulates bonding between individuals. At Vision Martial Arts in Patchogue, we understand that after a challenging class or during a tough moment, a physical gesture of support can be a powerful tool in a child's emotional toolkit. However, it's essential to approach this with an understanding of personal autonomy and an awareness of your child's verbal and non-verbal cues.
Respecting Personal Autonomy
Every child is different in how they perceive and respond to physical touch, especially in moments of stress or disappointment. Some may find a hug immensely comforting, while others might prefer less invasive forms of physical reassurance. It's crucial to be attuned to your child's cues. If they stiffen or pull away during a hug, it may indicate that they need some personal space.
Asking for consent can also be empowering for a child. Phrases like, "Would a hug make you feel better?" or "Can I give you a high five?" respect their autonomy and give them control over their bodies and emotions.
Alternatives to Hugs
If a hug isn't welcome, other forms of physical reassurance can be equally comforting. A gentle pat on the back, holding hands, or a playful high-five can convey your support and understanding. Some children might find comfort in a shared activity like a walk, where the physical act of moving together can help ease their stress.
The Concept of Anchoring
Anchoring, a concept from cognitive neuroscience, involves creating an association between a physical stimulus and an emotional response. By consistently using the same gentle touch – be it a hug, a specific handhold, or a unique high-five – every time you share a moment of joy or success with your child, you're creating a positive emotional anchor. This anchor then becomes a source of comfort and reassurance that can be drawn upon in challenging times.
For instance, if every time your child masters a new martial arts move, you celebrate with a special handshake, that handshake can later serve as a reminder of their achievements and your shared joy. Then, when facing a challenge, the same handshake can help evoke those positive emotions, providing a sense of safety and encouragement.
Incorporating Positive Touch in Everyday Life
It's also beneficial to incorporate these reassuring touches in everyday life, not just in response to challenges. This regular reinforcement strengthens the emotional anchor, making it a reliable source of comfort for the child. Celebrate small victories, share a comforting touch during quiet moments, and use it to reinforce your bond and their sense of security.
Understanding and appropriately responding to your child's need for physical reassurance is a key aspect of gentle parenting. By respecting their personal space, offering comfort through varied forms of touch, and establishing positive emotional anchors, you're not only aiding them in the moment but also equipping them with coping mechanisms that will benefit them throughout their lives. This approach is not just about overcoming the immediate hurdle; it's about nurturing a well-rounded, emotionally resilient individual.
3) Come up with a plan
In the journey of martial arts and life, children often encounter obstacles that can feel insurmountable. At Vision Martial Arts in Patchogue, we emphasize the importance of goal-setting and creating action plans, guided by principles of gentle parenting, child development, and cognitive neuroscience. By teaching children to reverse-engineer their goals, we equip them with the tools to break down challenges into manageable parts, fostering a sense of accomplishment and resilience.
Understanding Reverse-Engineering in Goal Setting
Reverse-engineering in goal-setting is a powerful strategy, especially for young minds. It involves starting with a big, long-term goal and breaking it down into smaller, more immediate tasks. This method helps children to not feel overwhelmed by the enormity of a task and provides a clear roadmap towards achieving their objectives.
For instance, if a child's goal in martial arts is to master a complex technique, this large goal can be deconstructed into learning its individual components, practicing each part separately, and then gradually combining them. This approach makes the process more digestible and less intimidating.
Guiding Children Through Overwhelming Feelings
It's natural for children to feel overwhelmed when faced with a big goal. To assist them, parents can employ the SMART (Specific, Measurable, Achievable, Relevant, Time-bound) goals framework. This involves helping the child set goals that are:
Specific: Clearly define what they want to achieve.
Measurable: Ensure the goal can be tracked and assessed.
Achievable: The goal should be realistic and attainable.
Relevant: It should be meaningful and important to them.
Time-bound: Set a reasonable and motivating timeline.
For example, instead of a vague goal like "get better at martial arts," a SMART goal would be "learn and practice the first five moves of the new form for 10 minutes daily over the next two weeks."
Creating Actionable Steps
Once the goal is set, the next step is to identify actionable tasks. Encourage your child to list what they can do daily or weekly to move closer to their goal. This might include practicing specific moves, watching instructional videos, or even visualizing their techniques.
Maintaining Positivity and Realism
Throughout this process, maintaining a positive but realistic outlook is crucial. It's important for children to understand that progress often comes with setbacks and that each step, no matter how small, is valuable. Celebrating these small victories instills confidence and a sense of achievement.
In essence, teaching children to set and achieve goals through a structured, step-by-step approach empowers them to face challenges confidently, not just in martial arts but in all areas of life. This methodology fosters an attitude of growth, resilience, and a can-do spirit, crucial elements for their overall development.
4) Focus on growth
At Vision Martial Arts in Patchogue, we understand that the path to mastering martial arts, like any journey of personal growth, is filled with unique challenges for each child. A key aspect of navigating these challenges lies in fostering a growth mindset, deeply rooted in the principles of gentle parenting, child psychology, and cognitive neuroscience. One powerful tool in this process is the cultivation of positive self-talk, which not only enhances a child's confidence but also impacts their cognitive processes, including the function of the Reticular Activating System (RAS).
Understanding the Reticular Activating System (RAS)
The RAS is a bundle of nerves in our brainstem that plays a crucial role in regulating wakefulness and focus. It acts as a filter for the information our brain processes, highlighting what's relevant and minimizing background noise. When children engage in positive self-talk, they essentially 'program' the RAS to highlight experiences and thoughts that align with their positive affirmations and goals. This selective attention reinforces their growth mindset, making them more likely to recognize and seize opportunities for learning and improvement.
The Impact of Positive Self-Talk
Positive self-talk is a transformative tool. It's not just about encouraging optimism; it's about reshaping how a child views themselves and their abilities. When a child faces a tough moment in class and thinks, "I can't do this," it's an opportunity to reframe their thought into, "I can't do this yet, but I'm learning." This subtle shift from a fixed to a growth mindset acknowledges the challenge while also emphasizing the potential for growth.
Promoting a Realistic Growth Mindset
Fostering a growth mindset involves finding realistic positives in every situation. It's about understanding that while perfection might be unattainable, progress is always within reach. This mindset encourages children to view challenges as stepping stones to mastery rather than insurmountable obstacles.
For instance, if a child struggles with a particular martial arts form, encourage them to recognize the progress they've made so far. Highlight their improved discipline, their better understanding of certain moves, or their increased patience. This recognition helps them to see that growth is multi-dimensional and not just about flawless execution.
Incorporating Gentle Parenting Practices
Gentle parenting practices play a significant role in this process. It involves actively listening to your child's concerns, validating their feelings, and guiding them towards positive self-reflection. This approach isn't about dismissing their struggles but about empowering them to view those struggles through a lens of growth and learning. For example, when a child expresses frustration over a challenge, acknowledge their effort and dedication, reinforcing the idea that effort is as commendable as the outcome.
Building a Habit of Positive Self-Talk
Creating a habit of positive self-talk can begin with simple daily affirmations or encouraging reminders. Phrases like "I am learning and improving every day" or "Every practice makes me stronger" can be powerful. These affirmations, repeated over time, help in cementing a positive mindset.
Parents can also model this behavior. When children hear their parents using positive language about their own challenges, they are more likely to mirror this attitude. Share your experiences of overcoming obstacles with your child, emphasizing the positive self-talk and mindset that helped you.
Utilizing the Science of Neuroplasticity
The concept of neuroplasticity in cognitive neuroscience – the brain's ability to reorganize itself by forming new neural connections – plays a crucial role here. Regularly engaging in positive self-talk can rewire the brain to naturally lean towards a positive outlook, enhancing problem-solving abilities and resilience.
At Vision Martial Arts, we believe in the power of positive self-talk combined with a growth mindset to help children navigate challenges in martial arts and life. By fostering this mindset, we are not just training skilled martial artists; we are nurturing resilient, confident, and optimistic individuals. This approach, deeply rooted in gentle parenting and backed by cognitive neuroscience, equips children with the mental and emotional toolkit they need to turn challenges into opportunities for growth and self-discovery.
Using these tips will help provide your ninja with a sense of confidence and self-esteem when they face a challenge on the mat or in life. Remember to be consistent because developing a positive inner voice will begin with YOU. If you are able to foster a positive growth mindset on the outside, this will become the inner voice that will stay with them for a VERY long time!
PS, If you want to help encourage positive practice habits for your child to help them see improvement in their martial arts, check out our article, 3 Easy Steps to Make Practicing Their Idea.
---
To start your child's martial arts journey, click the button below to schedule a free SKILLZ placement evaluation:
Vision Martial Arts
218 Medford Ave
Patchogue, NY 11772
631-707-5610
---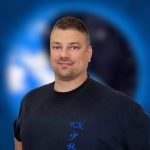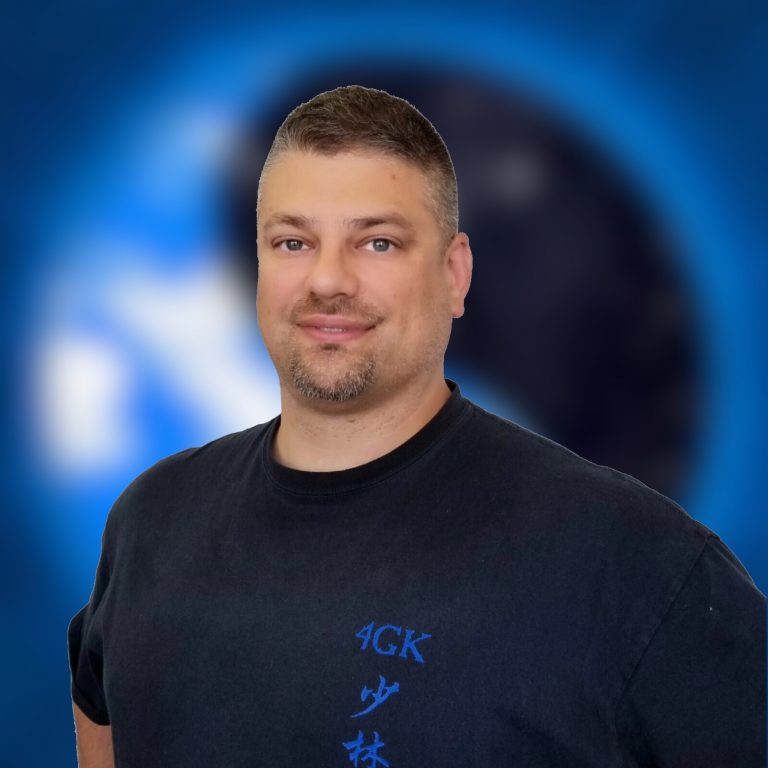 Author: Michael A Evans
Michael's journey in martial arts began in 1985, and he now proudly holds a 6th-degree black sash, mentored by Moises Arocho. As the founder of Vision Martial Arts in Patchogue, NY, he not only offers robust martial arts training for adults but is also deeply committed to childhood development. Through martial arts and various movement techniques, he empowers kids and adults to realize their potential and shine. Beyond the martial world, Michael wears the hat of an editor for Onward Science, and collaborates on the enchanting "Little Laurie Science Stories" book series and the Ninja Née Science Education Program. Educated at the NY College of Health Professions, he brings therapeutic relief to many as the lead massage therapist at Massage LI.