In the annals of history, few leaders stand as tall or cast as long a shadow as Genghis Khan. Born in the rugged heartland of Mongolia around 1162, this intrepid warrior would rise to command an empire stretching from the Pacific Ocean to Eastern Europe. His leadership skills were legendary; his ability to unite the disparate Mongol tribes into a formidable force is a testament to his persuasive power and strategic genius. He was a great innovator, a brilliant communicator, and a master at building alliances.
Now, you might be thinking, "Great, but how does this help me navigate my daily grind of endless Zoom meetings, overflowing inboxes, and looming deadlines?" Well, that's where the magic happens. Because the truth is, while we may not be galloping across the steppes or commanding vast armies, the challenges we face in our modern world require a similar fusion of strategy, communication, and adaptability that Genghis Khan so brilliantly mastered.
Today's business landscape can feel as rugged and unpredictable as the Mongolian steppe. It's a world of rapid change, fierce competition, and a constant demand for innovation. It's easy to feel overwhelmed, frustrated, even defeated. But what if we took a leaf from Genghis Khan's book? What if we adopted his mindset, his strategies, his resilience? What if we applied his timeless lessons to our modern challenges?
Imagine facing your next big project not with dread, but with the confidence of a Khan. Envision rallying your team not with weary resignation, but with the inspiring leadership that united the Mongol tribes. Picture navigating change not with fear, but with the adaptability that helped the Mongols thrive in diverse lands.
That's exactly what we're going to explore in this article. By unleashing our inner Khan, we can transform our mindset and approach, empowering us to conquer our challenges with the same tenacity that Genghis Khan used to conquer the world. So saddle up, grab your stapler, and prepare for an unexpected journey into the heart of Mongolian leadership mastery. The boardroom is about to get a whole lot more interesting.
1. Embrace your Inner Nomad: Adaptability is Key
Genghis Khan was a master of adaptability, a trait that extended far beyond his nomadic roots and was crucial to his conquests and rule. One key example of this adaptability was his approach to warfare. Traditional Mongol warfare was centered around horse-mounted archery. However, when faced with fortified cities during his campaign against the Khwarazm Empire, this method proved ineffective. Instead of giving up or charging blindly, Khan adapted. He incorporated siege warfare techniques, borrowed from the Chinese and Persians, into his military strategies. This willingness to learn from other cultures and adapt to new situations turned a potential military weakness into a strength.
Modern Application: Adaptability is just as crucial in today's fast-paced business world. Let's imagine you're leading a project using a tried-and-true methodology. Suddenly, a new technology emerges that could streamline your work, but it would require learning new skills and adjusting your approach. You could resist the change, sticking to what you know. Or, you could embrace your inner nomad, adapt to the situation, and seize the opportunity for improvement.
This might mean investing time in training or reworking your project timeline, but the potential payoff is significant. By demonstrating adaptability, you not only improve the project's efficiency, but also foster a culture of continuous learning within your team. In a world where change is the only constant, adaptability is not just an asset—it's a necessity. So, the next time change is on the horizon, remember Genghis Khan and his siege warfare. Embrace the challenge, adapt your strategies, and turn a potential obstacle into your next great opportunity.
2. Meritocracy: Promote the Hard Workers, not the Bootlickers
Genghis Khan was a firm believer in the power of meritocracy, a principle that formed the backbone of his leadership. In an era where bloodlines and aristocratic connections often determined a man's fate, Khan dared to deviate. His military was a shining example of this principle. He elevated soldiers based on their skills, courage, and loyalty, not their lineage. One of the most famous examples of this is Subotai, a common herder who rose through the ranks to become one of Khan's most trusted generals and a key architect of his victories.
This merit-based system was revolutionary and it created a highly motivated, fiercely loyal army. Every soldier knew they had a fair shot at rising through the ranks, and this encouraged them to fight harder and smarter, knowing their efforts wouldn't go unrecognized.
Modern Application: In our modern work environment, the principle of meritocracy is just as powerful. Let's envision a scenario. You're the leader of a diverse team, and it's time to appoint a project manager for an important assignment. You have two options: Sarah, a team member who always agrees with you, but whose contributions are often minimal; or Alex, who sometimes challenges your ideas, but whose innovative thinking and hard work have led to multiple project successes.
Choosing Sarah might be tempting, especially if you appreciate the ease of a 'yes-person.' But by promoting Alex, you're sending a powerful message to your team: Talent and hard work matter more than flattery or title. This not only boosts morale, but also fosters a culture of innovation and excellence. After all, when team members know that their efforts will be recognized and rewarded, they're more likely to bring their A-game.
So, the next time you have the opportunity to promote a team member, remember Genghis Khan and his merit-based army. Look beyond titles and sycophancy. Recognize talent, reward hard work, and create a team that's motivated to perform their best. Because when each person knows they have a fair shot at success, you're not just building a team—you're building an army.
3. Communicate like a Khan: Clear, Direct, and Concise
Genghis Khan understood the power of effective communication, a skill that was instrumental in governing his vast empire. His empire spanned diverse regions, cultures, and languages, making clear, direct communication crucial. To ensure messages were relayed efficiently across his sprawling dominion, Khan established the Yam, a complex system of postal relay stations.
The Yam was an impressive feat of logistics and communication. Stations were set up about a day's ride apart, each equipped with fresh horses and riders. Important messages and orders could be relayed across the empire at an astonishing pace. In fact, it's said that messages could travel up to 200 miles in a single day – a speed unmatched until the advent of telegraph! This allowed Khan to keep a pulse on his vast territories and ensure his orders were carried out swiftly and accurately.
Modern Application: In our digital age, we might not need horses to relay messages, but the principles behind the Yam are still relevant. Effective, efficient communication is the backbone of any successful team or project. Let's say you're spearheading a new initiative within your company. It's a game-changing idea that involves multiple teams and complex strategies.
The key to successfully implementing this initiative? Communicate like a Khan. Be clear and direct in your messaging. Explain the 'why' behind the initiative, the 'what' of the goals, and the 'how' of the process. And remember, communication is a two-way street. Just as Khan would receive reports from his empire through the Yam, make sure you're also listening to your team. Encourage questions, feedback, and ideas. This creates an environment where everyone feels heard and valued.
So, whether you're leading a small team or managing a multinational corporation, take a page from Genghis Khan's book. Establish your own version of the Yam. Use modern tools like email, project management software, or even good old-fashioned face-to-face meetings to keep the lines of communication open. Be clear, be direct, and empower your team with the information they need to succeed. After all, a well-informed team is a well-equipped team.
4. Diversify your Empire: The Power of Different Perspectives
Genghis Khan may have been a conqueror, but he was also an astute observer of human nature and a keen appreciator of diversity. He understood that his empire's strength lay not just in its size, but also in its diversity. This is evident in the way he approached the cultures of the peoples he conquered.
Unlike many rulers of his time, Khan didn't impose his own culture or religion on his subjects. Instead, he encouraged cultural exchange and religious freedom within his empire. This led to a rich tapestry of ideas, practices, and perspectives that enhanced the empire's richness and resilience. Moreover, Khan was known to take counsel from advisors of diverse backgrounds, recognizing that different perspectives could offer unique insights and innovative solutions.
Modern Application: The power of diversity is increasingly recognized in today's business world. Teams composed of individuals with different backgrounds, experiences, and perspectives are more creative, more innovative, and more adaptable to change. Consider you're in charge of assembling a task force for a new project. Instead of picking team members who think and act similarly, why not create a diverse team?
Imagine bringing together Mark, the seasoned veteran with years of industry experience; Priya, the tech-savvy newcomer with fresh ideas; Carlos, the detail-oriented planner who ensures nothing falls through the cracks; and Amina, the creative thinker who approaches problems from unique angles. By leveraging their different strengths and perspectives, you're not only more likely to come up with innovative solutions, but you also foster a culture of mutual respect and collaboration.
Remember, like Genghis Khan, it's about more than just building a team—it's about creating a mini-empire that thrives on diversity. By valuing different perspectives, you're not only promoting inclusivity, but you're also setting the stage for innovation and success. So, the next time you're putting together a team, channel your inner Khan and diversify your empire. After all, a mosaic is always more interesting than a single tile.
5. Be Ruthless, but Fair: Building Respect, not Fear
Genghis Khan is often depicted as a ruthless conqueror, and while there's truth in that portrayal, it's not the whole picture. Khan was also known for his fairness and the implementation of laws that applied to everyone equally, regardless of their status or background. He introduced the Yassa, a code of laws that governed the conduct of the Mongols and their subjects. This code, while strict, was applied uniformly, creating a sense of fairness within the empire.
For instance, one of Khan's laws was against theft. If a Mongol soldier was found guilty of stealing even a trivial item, he would be punished severely, regardless of his rank or contributions. This might seem harsh, but it sent a clear message: no one was above the law.
Modern Application: In the modern workplace, the principle of fairness is paramount. Let's consider a scenario. You're the manager of a sales team, and you've just discovered that one of your top performers, Tom, has been cutting corners to meet his targets. It's tempting to turn a blind eye given his stellar performance. But doing so would send the wrong message to the rest of your team.
Instead, address the issue directly with Tom. Make it clear that while his sales figures are impressive, the way he's achieving them isn't in line with the team's values or rules. This might mean a tough conversation, or even disciplinary action. But by addressing the issue fairly and openly, you're demonstrating your commitment to a fair and ethical workplace.
This approach builds respect, not fear. Your team will know that everyone is held to the same standards, and that rule-breaking won't be tolerated, regardless of someone's status or success. So, the next time you're faced with a tough decision, remember Genghis Khan's Yassa. Be firm, but fair. It might not always be the easy choice, but it's the choice that will earn you respect and integrity in the long run.
6. The Great Khan Retreat: Importance of Rest and Recuperation
While Genghis Khan is often associated with relentless conquest and tireless energy, he also understood the importance of rest and recuperation. Yes, you read that right. The man who built an empire spanning the breadth of Eurasia knew when to take a breather. Khan and his armies would often retreat to Mongolia's serene grasslands between campaigns. These breaks from battle were not only a necessity for replenishing their resources but also a time for strategic planning, bonding, and rejuvenating their fighting spirit.
Khan was a firm believer in maintaining the physical and mental wellbeing of his men, understanding that a well-rested soldier was an effective soldier. This balance of exertion and relaxation was key to the Mongol army's endurance and success.
Modern Application: The principle of rest and recuperation is just as relevant in today's fast-paced work environment. The culture of "always-on" work can lead to burnout, decreased productivity, and a decline in mental and physical health. As a leader, it's your responsibility to ensure your team isn't just working hard, but also taking time to rest and recharge.
Imagine you're managing a team that's been pushing hard to meet a deadline. They've been pulling long hours, skipping breaks, and the pressure is starting to show. Instead of pushing them harder, why not take a page out of Khan's book and call for a retreat?
This doesn't necessarily mean a literal retreat (though a team-building trip might be a great idea!). It could be as simple as encouraging your team to take a full lunch break, implementing 'no meeting' days to give them uninterrupted work time, or even encouraging them to use their vacation days. By prioritizing your team's wellbeing, you're not only boosting morale, but also improving productivity in the long run.
So, remember Genghis Khan's strategy the next time you see your team pushing their limits. Encourage them to step back, take a breather, and recharge. After all, a rested team is a successful team.
7. Embrace Failure: The Stepping Stones to Success
Genghis Khan's rise to power was not a straightforward journey; it was a path punctuated by setbacks and failures. However, Khan viewed these not as devastating defeats, but as opportunities for learning and growth. One of his most notable setbacks occurred early in his life when he was captured by a rival tribe and enslaved. For many, this could have been a crushing blow. But not for Khan. He didn't just endure; he learned, adapted, and eventually escaped. This experience taught him valuable lessons in resilience and strategy that would shape his future conquests.
Khan's ability to embrace and learn from his failures was a key factor in his success. He understood that setbacks were not the end, but rather stepping stones on the path to achievement.
Modern Application: In our modern work culture, failure is often seen as something to be avoided at all costs. But this mindset can stifle growth and innovation. Instead, as leaders, we should encourage a culture that views failures as learning opportunities.
Let's say you're leading a project that doesn't go as planned. The client isn't happy with the results, and your team is disheartened. Instead of dwelling on the failure, use it as a learning opportunity. Gather your team, review the project, and identify what went wrong and why. Encourage your team members to share their perspectives and ideas for improvement. This approach turns a setback into a step forward.
So, the next time you or your team face a failure, remember Genghis Khan's example. Embrace the setback, learn from it, and use it to fuel your next success. After all, the path to success is rarely a straight line—it's a journey full of twists, turns, and invaluable lessons.
Conquering Modern Challenges: A Recap of Genghis-Style Solutions
If we take a step back and look at the incredible journey of Genghis Khan, we see a man who, against all odds, rose to create one of the largest empires the world has ever known. His leadership lessons extend far beyond the battlefield, offering timeless wisdom applicable to our modern challenges.
We started our journey by embracing our Inner Nomad, understanding that adaptability is the key to navigating the ever-changing landscapes of our personal and professional lives. Just like Khan adjusted his strategies to different terrains and enemies, we too must learn to adapt and evolve to meet our challenges head-on.
Next, we learned about the power of meritocracy. Promoting hard workers and talent, not just those who agree with us, can inspire our teams to strive for excellence, knowing their efforts won't go unnoticed.
We then delved into the importance of clear, direct, and empowering communication. Drawing inspiration from Khan's Yam system, we learned that effective communication is a two-way street, with listening being as crucial as speaking.
We explored the power of different perspectives, learning that diversifying our teams can lead to increased creativity, innovation, and adaptability. Just as Khan's empire thrived due to its diversity, so too can our teams prosper from various backgrounds and viewpoints.
We discovered the importance of being ruthless but fair, understanding that respect is earned not through fear, but through consistent and fair actions. By upholding the same rules for everyone, we create an environment of trust and respect.
We then acknowledged the power of rest and recuperation, reminding ourselves that taking time to recharge is not a luxury, but a necessity for sustained success. Just as Khan's armies retreated to rejuvenate, we too must encourage rest and relaxation within our teams.
Finally, we embraced failure as a stepping stone to success. Like Khan, who used his setbacks as learning experiences, we too must encourage a culture where failure is seen not as a downfall, but as an opportunity for growth.
As we navigate our modern world, full of its unique challenges and opportunities, let's remember Genghis Khan and his leadership lessons. They remind us that with the right mindset, adaptability, and action-taking, we too can conquer our lives like Genghis Khan conquered the world. After all, every day presents us with a new battlefield. The question is, are we ready to conquer it, Genghis-style?
---
As we've journeyed through the leadership lessons from Genghis Khan, we've seen how the principles that made him a great warrior can also make us great leaders and conquerors of our own challenges. These lessons aren't just about conquering empires; they're about conquering ourselves—our fears, our doubts, our complacency.
But knowing these principles isn't enough. We must embody them, make them part of our daily lives. And what better way to do that than by engaging in a practice that combines physical discipline with mental resilience?
This is where martial arts training at 4GK Martial Arts comes in. Just like Genghis Khan's warriors honed their skills and built their strength on the steppes of Mongolia, you too can build your physical strength, mental toughness, and leadership skills at 4GK Martial Arts. Our training is more than just kicks and punches—it's about developing the mindset of a conqueror, a leader, a champion.
So why not take the next step on your journey of personal growth and sign up for a class at 4GK Martial Arts? Embody the spirit of Genghis Khan, unleash your inner warrior, and take on the world, one challenge at a time. After all, the journey of a thousand miles begins with a single step… or in our case, a single kick!
Ready to conquer your world, Genghis-style? Join us at 4GK Martial Arts today!
To start YOUR martial arts journey, click the button below to enroll in our free 2-week test drive of the program:
4GK Martial Arts
380 East Main St
Patchogue, NY 11772
631-776-8060
---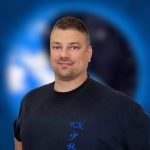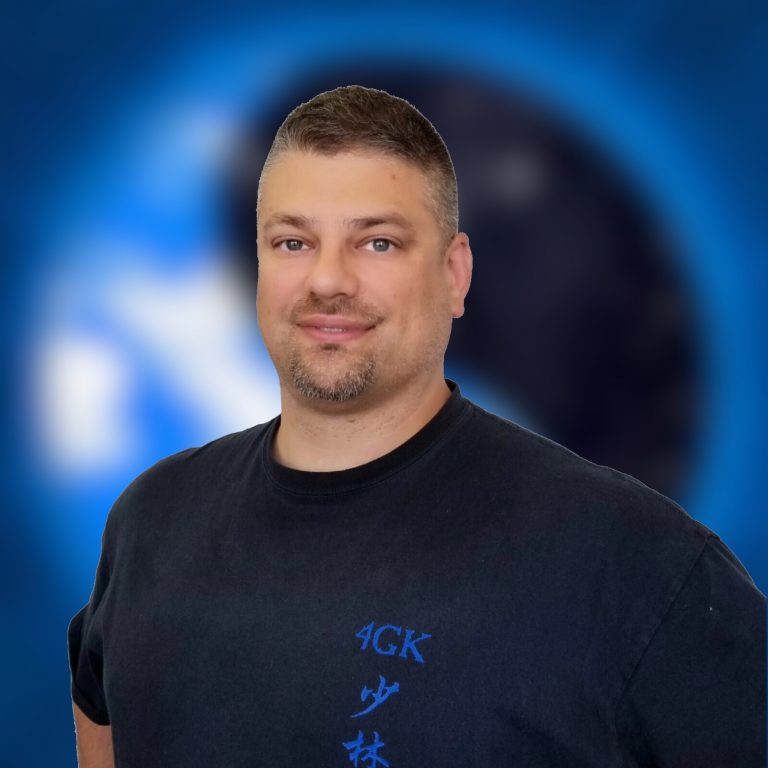 Author: Michael A Evans
Michael is a 6th-degree black sash under his teacher, Moises Arocho, and has been training in martial arts since 1985. Michael has a degree in Massage Therapy from NY College of Health Professions. He is the owner of 4GK Martial Arts in Patchogue, NY, and SKILLZ of Patchogue, a childhood development facility using martial arts and other movement modalities as the vehicle for kids' growth and success.  Michael is also the editor of Onward Science and a collaborator on the Little Laurie and Ninja Née book series.