Helping Kids Through the First Days of School… and Beyond
Imagine the scene: kids return home from their first day back at school. Parents eager to hear about their child's day ask the ever-present question, "How was it?" Instead of excitement, the reply might be filled with disappointment, maybe about the loss of freedom, a disliked teacher, or an unfavorable seating arrangement. Sometimes, one sour note can overshadow the entire symphony of the day, leaving parents both frustrated and uncertain about how to shift their child's mindset.
Now, picture this: the very same child walks into their ninja class at Vision Martial Arts. Instead of jumping straight into techniques and drills, I take a few minutes just to chat. Through specific open-ended questions, I initiate a conversation by asking, "Can you share one, just one, fantastic thing about your day?" This initial question not only sets the tone for positivity but often brings a glimmer of enthusiasm to their eyes.  And by asking for just ONE thing,  help them key in on the brightest moment they are most excited to share.
Following their response, I then gently probe into the hardships they faced, using the same "tell me just one thing" format. In this case, the ONE thing concept helps them not feel overwhelmed sorting through all of the day's burdens.  As they unravel their challenges, I play the role of a listener, occasionally guiding them to find their own solutions. If the conversation tilts towards negativity, I tactfully bring them back by referencing the initial positive experience. This can look like a forgetful adult changing the subject to return to the initial positive experience ("Oh! Before you continue, I forgot to ask… I know you said you liked your teacher this year, but what is one thing that makes her nice?'), or it can be a direct tie in ("So you don't like your seating arrangement, but your best friend is in class…  can you can sit together at lunch?") The goal is always to weave the positives and challenges together, helping them process their day with a resilient and optimistic perspective.
It's essential to understand that our SKILLZ martial arts classes are built on a strong foundation of child development and psychology. This isn't just about the moves they master on the mat; it's about equipping them with life skills that extend beyond our martial arts school. This bit of connection before class is one powerful tool that can change a child's whole day. At the heart of this method are five core psychological strategies that I employ, and guess what? You, dear parents, can use these too. Let's delve deeper into these techniques.
Emotional Priming
At its core, Emotional Priming is the idea that our emotional response to one stimulus can influence our response to a subsequent stimulus. Think of it as setting the emotional "temperature" for what follows. By initiating a discussion with a positive memory or feeling, you're priming the child's emotional state to be more open and receptive to subsequent discussions, even if they venture into challenging territories.
This concept dovetails perfectly with the method described earlier. By asking students first to share something positive about their day, you're priming their emotional state, establishing a positive framework. This makes the following discussions about their challenges more balanced and constructive, rather than simply dwelling on the negative.
Interestingly, many people instinctively seek the bad news first, hoping that any subsequent good news will alleviate the sting. It's a protective mechanism, preparing oneself for the worst. However, numerous successful individuals flip this script. They ask for the good news first, understanding that by starting on a positive note, they're better equipped emotionally and mentally to tackle challenges or less pleasant information.
For Parents:
Example 1: Imagine your child comes home upset about a bad grade. Before delving into the details, you might ask them to tell you about another subject or activity they felt good about that day. After discussing this positive aspect, you can then segue into the subject of the bad grade, with the previous positive discussion acting as a cushion and providing perspective.
Example 2: If your child is nervous about an upcoming event, like a school play or a sports match, you could start by reminiscing about a past event where they performed well or had a good time. This positive memory serves as an emotional primer, giving them confidence and a positive mindset as they approach the upcoming challenge.
In both scenarios, emotional priming helps to steer the conversation in a direction where both parent and child are in a better emotional space to discuss, understand, and problem-solve together.
Cognitive Reframing
Cognitive reframing is essentially about shifting perspectives. It's the ability to take a situation and view it in a different light, often turning a negative or challenging scenario into a more positive or constructive one. It's not about ignoring the negatives but rather approaching them with a different mindset to extract growth or learning opportunities from them.
The method I use above seamlessly incorporates cognitive reframing. After priming their emotional state with positivity, I guide the kids to see their challenges not as insurmountable problems but as experiences to learn from. Instead of allowing the child to stay stuck in the frustration or disappointment of a situation, I steer them towards finding solutions, learning, and growth.
It's a common misconception to view failure as the opposite of success. However, many of the most accomplished individuals understand that failure isn't the enemy of success; it's part of the journey. John C. Maxwell's concept of "failing forward" beautifully encapsulates this idea. It promotes the belief that one can harness their failures as stepping stones towards success, transforming setbacks into setups for future accomplishments.
For Parents:
Example 1: Suppose your child is disheartened after not being chosen for the school's soccer team. Instead of letting them wallow in disappointment, you can help them reframe the situation: "Not making the team this year doesn't mean you're not a good player. It's an opportunity to train harder, join a local league, and come back even stronger next year. Remember how Michael Jordan didn't make his high school basketball team the first time he tried out? It's all part of the journey."
Example 2: If your child feels devastated by a bad grade, instead of focusing solely on the grade, you can shift the discussion towards what they learned from the experience: "What do you think went wrong? How can we approach this topic differently? Every challenge is a lesson in disguise."
By utilizing cognitive reframing, parents empower their children to see the silver linings, the lessons hidden in the challenges, and to understand that setbacks are merely setups for comebacks.
Associative Learning
Associative learning revolves around the idea that our minds form connections between stimuli. It's the process by which a relationship is formed between two stimuli or events. Over time, the repeated pairing of these stimuli can lead to a conditioned response. A classic example is Pavlov's dogs, who began salivating at the sound of a bell because they associated it with food.
Relating this to your method, when you bring up positive experiences while discussing challenges, you're creating an association in the child's mind between overcoming adversity and feeling good. Over time, this repeated pairing can help condition the child's response to challenges, making them more likely to approach difficulties with a positive mindset, drawing strength from previous successes.
Often, challenges faced by children (and even adults) are internally constructed but expressed externally. A child might lash out in anger, but the root of that emotion could be fear, insecurity, or a past event they haven't processed. Recognizing the common denominators underlying different challenges becomes invaluable in addressing the root cause rather than just the surface reaction. By understanding the patterns and associations, we can apply solutions learned from previous experiences, even if the challenges seem distinct on the surface.
For children, with their still-developing perspectives, it's easy to become ensnared in the present moment, feeling overwhelmed by current challenges. They might forget their past triumphs or the resilience they've shown before. Associative learning helps them connect their current situation to past victories, broadening their view and reminding them of their innate strength.
For Parents:
Example 1: If a child is nervous about a new school year, a parent might remind them of the time they were anxious about joining a new soccer team but ended up making great friends and having a blast. This associates the new experience (starting school) with a past positive outcome (joining the soccer team).
Example 2: When a child feels down about struggling with a particular subject, parents could bring up a past instance where they struggled with a different subject or activity but eventually excelled. This reinforces the association that initial challenges can lead to eventual success.
By incorporating associative learning, parents can help their children see beyond the immediacy of a challenge, reminding them of their past successes and their capacity to overcome.
Self-Regulation & Emotional Regulation
Self-regulation refers to an individual's ability to control their behavior and impulses, particularly in challenging situations. Emotional regulation, a subset of self-regulation, focuses specifically on managing and responding to emotional experiences in a manner that is socially acceptable and beneficial.
The method I related at the beginning of this article ties directly into these concepts. By asking kids to recall positive experiences and then helping them navigate through their challenges, I'm essentially guiding them through an emotion regulation process. This teaches them to approach problems not with immediate emotional reactions but with a more balanced and thoughtful response.
One of the most fundamental steps in emotion regulation is first achieving a state of calm. It's crucial to connect with a child and help them regulate before diving into problem-solving or corrections. Imagine trying to build a house on shaky ground—it wouldn't be stable. Similarly, trying to solve problems or teach lessons when a child is emotionally unstable can be counterproductive.
Dr. Dan Siegel and Tina Payne Bryson illustrate this with the concept of "flipping the lid." When a person is overwhelmed by emotions, the thinking part of their brain (the prefrontal cortex) gets disconnected from the emotional part (the amygdala). In such states, rational thinking takes a backseat, making it almost impossible for the person (or child) to think clearly or learn.
Additionally, as caregivers, it's paramount that we, too, practice self-regulation. Children are incredibly perceptive and often mirror the emotions and behaviors they observe. If we approach a child's emotional outburst with our own heightened emotions, it only fuels the fire. But by remaining calm and composed, we model the behavior we want the child to adopt.
For Parents:
Example 1: If a child comes home upset from school, rather than immediately diving into what went wrong, a parent can first engage in a calming activity with the child, like deep breathing or a short walk. Once the child is more composed, they can then discuss the day's events more productively.
Example 2: If a child is frustrated with homework, instead of immediately pointing out mistakes, a parent can acknowledge the child's feelings first: "I can see you're feeling frustrated. Let's take a short break and come back to this." By doing so, the parent is modeling patience and emotion regulation.
Remember, it's not about suppressing or ignoring emotions but understanding and navigating them effectively. As caregivers, the more we can model and teach self-regulation and emotion regulation, the better equipped our children will be to handle life's challenges.
Strength-based Approach
The strength-based approach focuses on an individual's strengths, capabilities, and resources rather than their weaknesses or deficiencies. It's about identifying and amplifying the positive attributes and abilities one possesses, using them as a foundation to address challenges or areas of growth.
In my method, by first asking kids about the positive aspects of their day and then transitioning to the challenges, I'm essentially utilizing a strength-based approach. By recalling and focusing on their strengths and positive experiences, you help the kids ground themselves in positivity, giving them a more resilient and capable mindset to tackle their challenges.
Lea Waters' concept of the "Strength Switch" in her book of the same name beautifully captures this. It encourages parents to "switch" their view, to see the strengths behind their child's behaviors and challenges. For instance, a child who is always inquisitive and asking questions might be viewed as annoying, but this behavior also shows they're curious and eager to learn. By recognizing and appreciating these underlying strengths, parents can approach challenges with a more constructive and understanding mindset.
For Parents:
Example 1: If a child seems to be always daydreaming or lost in their own world, instead of labeling them as distracted, parents could recognize this as creativity and imagination. They might then encourage the child to write stories, draw, or engage in other creative activities where this "strength" can shine.
Example 2: A child who's always moving, fidgeting, or can't sit still might be seen as restless. But through a strength-based lens, this can be interpreted as high energy or enthusiasm. Parents could channel this energy into sports, dance, or other physical activities.
Utilizing the "Strength Switch" not only reframes challenges but also fosters a positive environment. When parents focus on strengths, children, too, begin to see their own potential, boosting their confidence and self-worth. This approach not only strengthens the parent-child relationship but also equips the child with a resilient mindset for life's challenges.
Together in Every Step
Every challenge faced by our young ones offers a silver lining, an opportunity to grow, adapt, and harness their inner strength. It's a journey, and with the right tools and perspectives, we can guide them not just through the immediate hurdles but also prepare them for life's unpredictable twists and turns. In every SKILLZ Martial Arts class at Vision Martial Arts in Patchogue, we integrate these invaluable psychological tools. The result? Students who are not only proficient in martial arts but who also approach life with insight, resilience, and an eagerness to learn.
To all the parents reading this, remember: your dedication, love, and efforts shine brightly in your child's journey. You are already doing a fantastic job, and in the long run, with your support and guidance, your kids are on their way to becoming incredible human beings. The road of parenting is paved with uncertainties, but take solace in the fact that you're not alone on this journey. We at Vision Martial Arts stand ready as allies, resources, and partners. Together, let's embrace the potential within our children, turning every challenge into an opportunity for growth.
---
To start your child's martial arts journey, click the button below to schedule a free SKILLZ placement evaluation:
Vision Martial Arts
218 Medford Ave
Patchogue, NY 11772
631-707-5610
---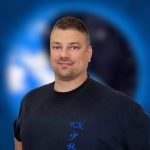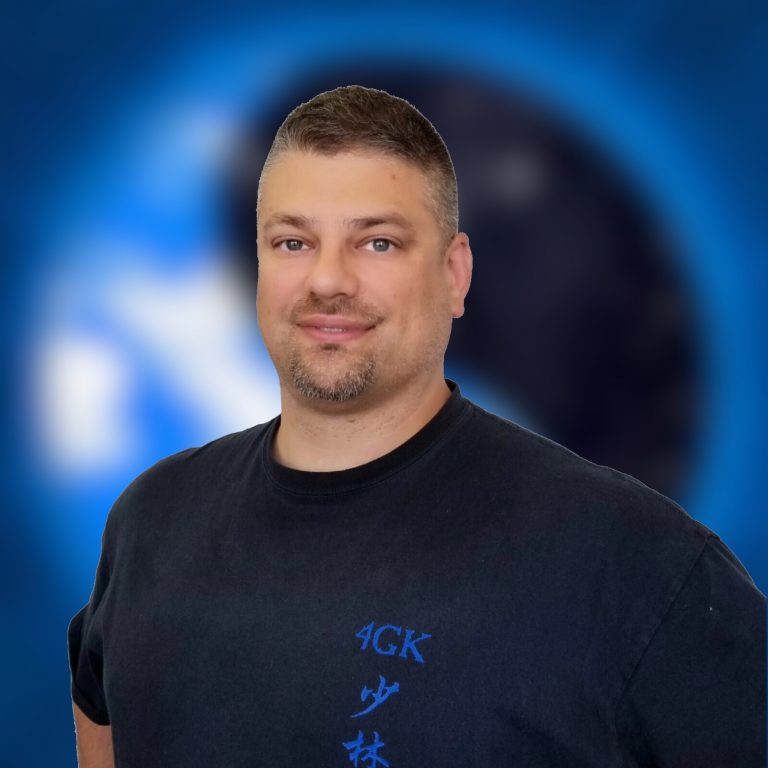 Author: Michael A Evans
Michael's journey in martial arts began in 1985, and he now proudly holds a 6th-degree black sash, mentored by Moises Arocho. As the founder of Vision Martial Arts in Patchogue, NY, he not only offers robust martial arts training for adults but is also deeply committed to childhood development. Through martial arts and various movement techniques, he empowers kids and adults to realize their potential and shine. Beyond the martial world, Michael wears the hat of an editor for Onward Science, and collaborates on the enchanting "Little Laurie Science Stories" book series and the Ninja Née Science Education Program. Educated at the NY College of Health Professions, he brings therapeutic relief to many as the lead massage therapist at Massage LI.