From Tantrums to Triumphs:
Emotional Coaching in Martial Arts
Imagine your child on the martial arts mat, tears brimming after a fall. How does the instructor not only calm them but also transform this moment into a positive experience? This is where understanding child psychology, neuroscience, and effective coaching comes into play. As parents, diving into this knowledge, much of which is drawn from the works of Dr. Daniel Siegel and Dr. Tina Payne Bryson, as well as the SKILLZ child development program by Melody Johnson, can offer us invaluable tools to help our children navigate their complex emotional landscapes.
The Developing Brain:
Understanding the Upstairs and Downstairs
The analogy of the 'Upstairs and Downstairs Brain' from "The Whole Brain Child" offers a simplified yet powerful framework. The 'Downstairs Brain' (limbic system and brain stem) is responsible for basic functions, emotions, and impulses. It's reactive and instinctive. Contrastingly, the 'Upstairs Brain' (prefrontal cortex) handles more complex tasks like decision-making, empathy, and self-control. In children, while the Downstairs Brain is more developed, the Upstairs Brain is still under construction. This imbalance often leads to intense emotional responses, like tantrums or meltdowns, when they're overwhelmed.
Understanding this developmental asymmetry is crucial. When a child experiences intense emotions, it's not just a behavioral issue; it's their Downstairs Brain taking over. Our role is to help them reengage their Upstairs Brain.
Martial Arts:
A Case Study in Emotional Coaching
In martial arts programs like SKILLZ, instructors are trained to recognize these emotional outbursts as developmental milestones. Take the case of the crying student on the mat. The instructor used a simple yet effective technique: they offered an ice pack (a physical comfort), had the child count to ten (a cognitive task), and asked about their feelings (emotional recognition). This multi-faceted approach is designed to activate different parts of the brain, easing the shift from emotional hijack back to cognitive control.
Strategies for Parents and Instructors
Emotional Recognition and Validation: Start by acknowledging the child's feelings. Phrases like "It seems like you're really upset about this" validate their emotions and show empathy, creating a safe space for them to express themselves. This approach fosters trust and opens a channel to their Upstairs Brain.
Physical Comfort: Physical gestures like a hug or a gentle pat on the back can be soothing. They trigger the release of oxytocin, countering the stress hormone cortisol. This is especially effective for children whose primary love language is physical touch.
Cognitive Engagement: Engage their thinking brain. Ask them to describe what happened, count, or engage in a simple puzzle. This doesn't just distract them; it actively helps shift their brain's focus from emotional to logical processing.
Movement and Mindfulness: Techniques like deep breathing, stretching, or a brief physical activity help release endorphins. In martial arts, this is often seamlessly integrated into practice – encouraging movement as a way to restore balance.
Problem-Solving: Once the child is calmer, involve them in problem-solving. Ask, "What can we do next time?" This encourages them to use their Upstairs Brain for planning and decision-making, essential skills for emotional regulation.
Real-Life Application: Everyday Scenarios
Imagine your child has a meltdown because they can't solve a puzzle. Instead of dismissing their frustration, acknowledge it ("That puzzle seems really tricky"), offer comfort, and then engage them in solving it together, turning the situation into a learning experience.
Or consider a situation where your child is upset about losing a game. Acknowledge their disappointment, offer a comforting gesture, and then discuss what they learned from the game, shifting the focus from winning to learning.
Building Resilient and Emotionally Intelligent Children
By understanding and applying these principles, we can help our children develop emotional intelligence and resilience. The goal is not to prevent emotions but to coach children through them. As they grow, they learn to navigate their emotional world more effectively, turning moments of upset into opportunities for growth and connection.
---
To start your child's martial arts journey, click the button below to schedule a free SKILLZ placement evaluation:
Vision Martial Arts
218 Medford Ave
Patchogue, NY 11772
631-707-5610
---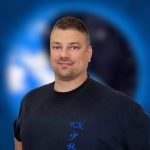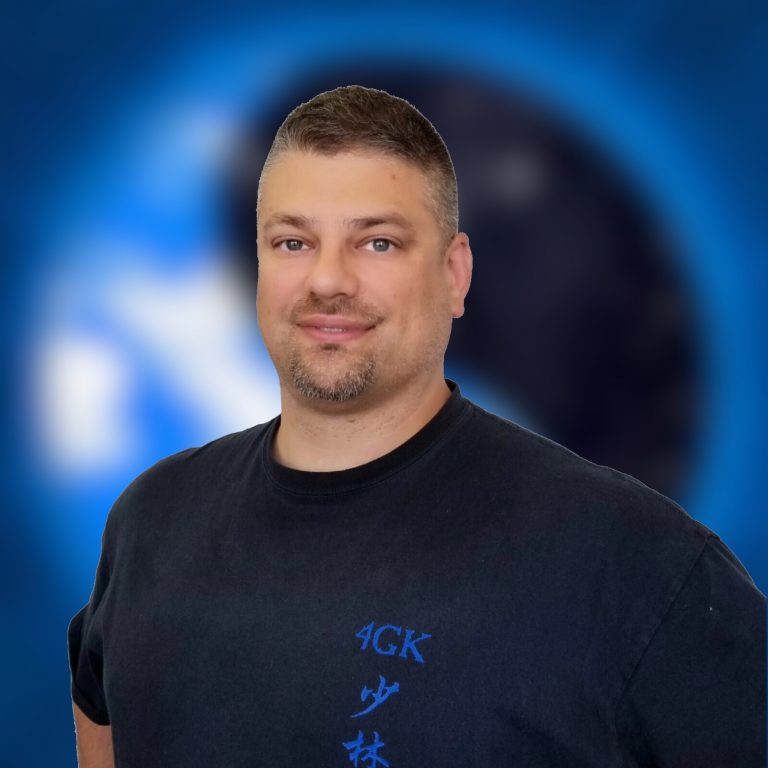 Author: Michael A Evans
Michael's journey in martial arts began in 1985, and he now proudly holds a 6th-degree black sash, mentored by Moises Arocho. As the co-founder of Vision Martial Arts in Patchogue, NY, he not only offers robust martial arts training for adults but is also deeply committed to childhood development. Through martial arts and various movement techniques, he empowers kids and adults to realize their potential and shine. Beyond the martial world, Michael wears the hat of an editor for Onward Science, and collaborates on the enchanting "Little Laurie Science Stories" book series and the Ninja Née Science Education Program. Educated at the NY College of Health Professions, he brings therapeutic relief to many as the lead massage therapist at Massage LI.